New places, new people - let me tell you about friendship.
The other day, my cousin joked with me that I could make friends just by looking at them. There might be a bit more to it than that... but she's not wrong in a way. I don't have a hard time finding people. It's part of a set of life skills you acquire when you live in many different places in a short amount of time: how to find common ground with almost anyone from anywhere, how to move from small talk to real talk, and how to invite yourself into other people's plans without seeming like a stalker.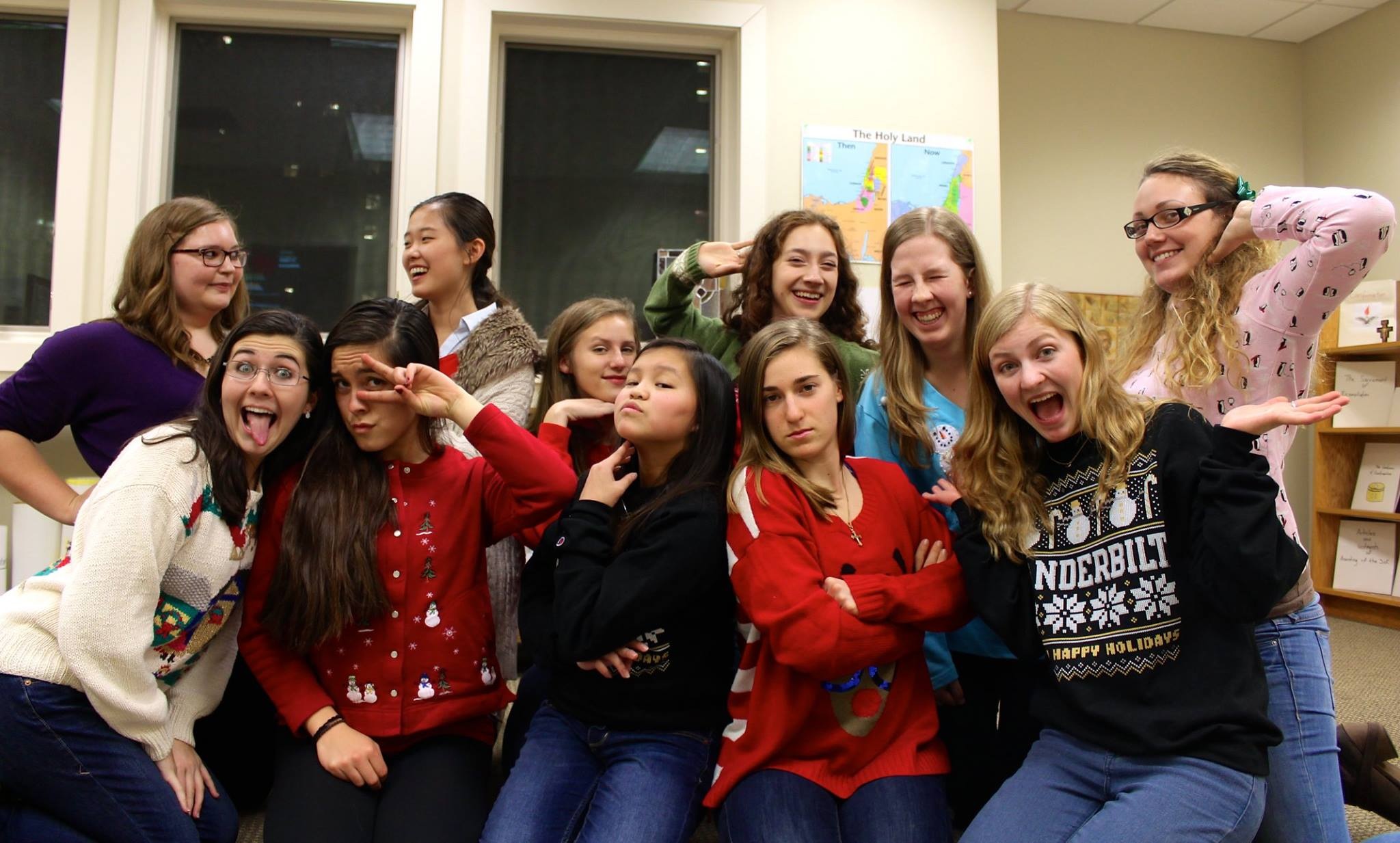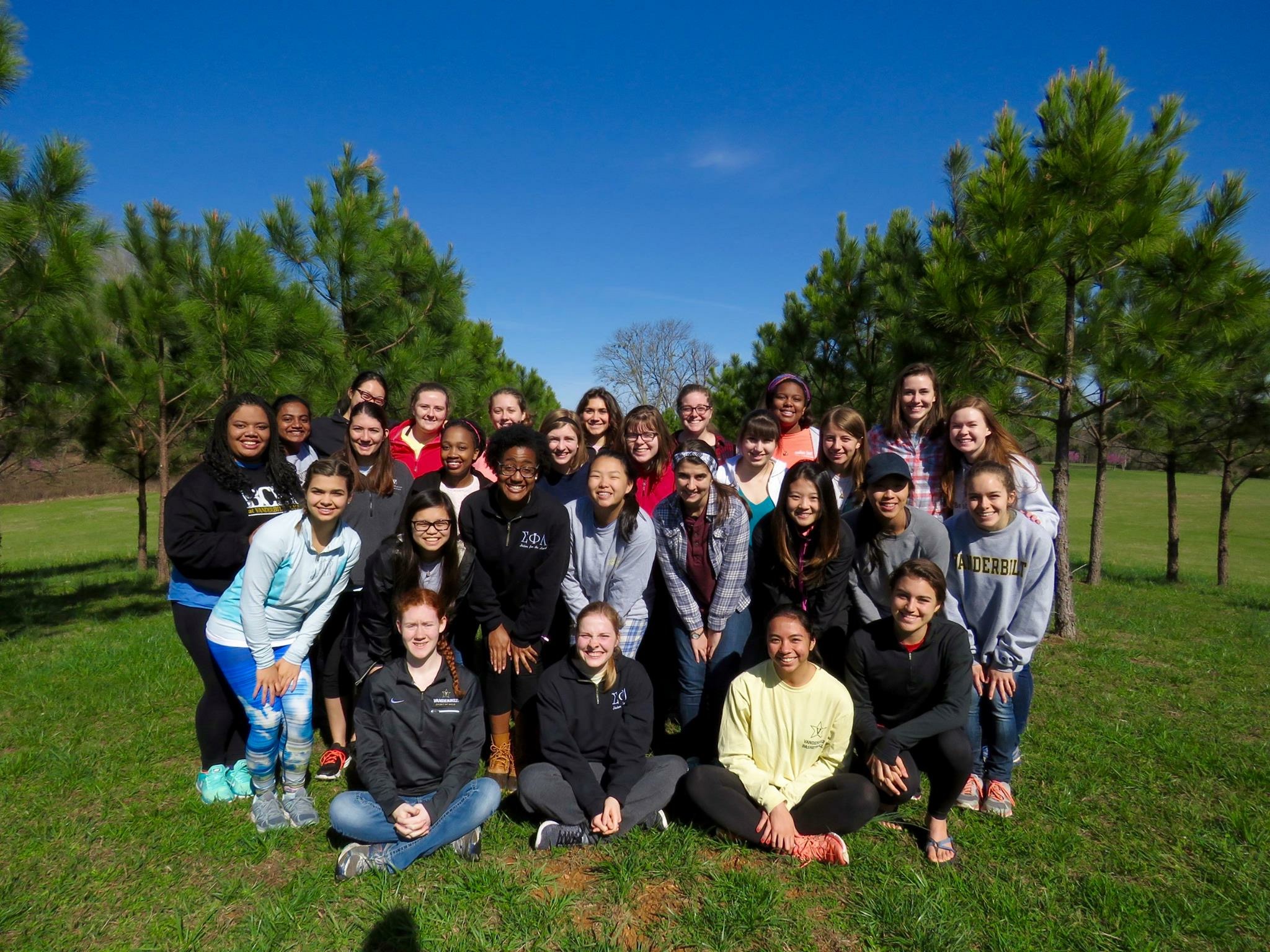 Now hear me well: I don't have a hard time finding people, but I'm definitely not saying that it's always easy for me to find my people. Community has always been incredibly precious to me and incredibly challenging for me because I haven't spent many seasons in the same place. Even in my time at Vandy, I went home for breaks, I worked somewhere new for a summer, and I went abroad - a lot of new places in a short four years. But my friend Tina made an excellent point to me last year, talking about her own transition out of college: you don't always have to know what community looks like for where you're at in a new place or a new season, and you definitely can't compare it to where you've been before. The communities you find meet you where you're at, and that starts with you meeting the people in them.
So how do we go about that piece of it? I'm constantly learning more ways to answer that question, but it's true I've had more chances to learn from than many. Without further ado, here are my top five tips to go from meeting people to making new friends.
1. Pray big prayers. It all starts here. One of my best stories of a time God was oh-so-faithful to me when it came to community is my time working as an intern at the Abraham Lincoln Presidential Library & Museum in Springfield, Illinois. In the semester leading up to that internship, I prayed to find community there - whatever that looked like. When I left, I had a church family, a lunch group among the fellow interns, and a group of girls I met with for Bible study and Starbucks every Monday night, and a couple of really close friends I had never expected to find. I prayed big for those people, and God showed up. Ask for what you need, and trust that He already knows your heart and who can speak to it better than you do (Psalm 139).
2. Ask lots of questions. Sometimes when I'm surrounded by unfamiliar places, I feel like I quickly become the one doing all the talking. Lots of people will ask you lots of the same kind of questions, and faces and names will start to blur together as you give the same answers over and over - unless you start asking the questions back. Are you from here? Where did you live before? Oh, I've been there! What was it like? Give people a chance to share their story. If that doesn't open a few doors for connection, go simple. What's the best place around here to go for pizza? What do you like to do in your free time? You're on unfamiliar ground in a new place, literally - give someone else the chance to be the expert, then follow up with them when you take their advice. Feeling especially courageous? That sounds awesome! I don't know many people around here yet - would you want to go there for dinner with me one night this week?
3. While we're on the subject... be an initiator. This is one I really struggle with, but it's totally worth it. Even if you've just met, lots of people are more than willing to share their favorite spots and a bit of their time with you if you only ask. If you're thinking of doing something alone - studying at Starbucks for an hour, going shopping for new sandals, going for a walk at a new park - click through your recently added contacts, find someone you've been wanting to get to know better, and make the first move. It can be scary, it can be awkward, but it shows that you're invested - and the worst they can do is say no!
4. Make some plans not optional. This was something I thought of on my way to visit a new small group for the first time a couple of weeks ago. I only knew two people, I was kind of nervous, and I was super tired from the first week of class - but I had told the leader on Sunday I would be there and I never once considered not going. Why? As I start to settle in and find a sphere of people I can get to know and build community with, I make plans within that sphere obligatory, not optional. For me, especially in places like Argentina and Springfield and Kentucky, that sphere is typically church. When I began college, it was campus ministry. Bible studies, coffee dates, girls' nights, services - when those are invitations are extended (and they work with my schedule, of course) I say yes and I mark it in my calendar as not optional, no matter how tired I am or how overwhelming it feels to be around people I don't know for a few more hours. It may be something completely different in your life - but whatever it is, figure out where your people might be and commit to showing up when the doors are open. I really believe that consistency and commitment matter - and I always leave grateful that I've gone.
5. Don't forget who your God is. The pastor at my aunt's church said it last week better than I ever could. You may feel small and shy and scared, but never forget how big the God behind you is. He will move mountains, and He will move your mouth and give you words to say when you don't feel like you can talk in front of twelve strangers or introduce yourself to the girl in front of you in line at the bookstore. It doesn't matter if you feel too young (1 Timothy 4:12) or too quiet (1 Peter 3:4) or too anything, really - God is writing you a story that gives the places you've been and the place you are now a purpose, and you have more to offer than you could even know when you are walking in His plan. Walk in confidence of that truth, and He will walk you straight into the people that you need and who need you. I know because I've watched Him do it, time and time again.
What tips and tricks do you have for walking into the unknown or moving to a new place with new people? How has God shown up for you when it comes to community? Share with us below and help a sister out!