Let me tell you about graduation.
I sit on my mentor's couch, curled up with my legs tucked under a mountain of pillows, turning my pen around in my hands to have something to do, finally daring to meet her eyes as she sits across from me in the high-backed, floral chair. The words come pouring out of me before I can stop them, a combination of frustration and exhaustion that I haven't known what to do with for weeks, words I didn't even know badly needed a home outside my own head until they had one. She nods slowly and tilts her head, interrupts me with a question here and there, driving me to explain what I mean by this or that, gently but firmly reminding me to take ownership over my own emotions and interpretations. I feel scared, but I also feel seen; broken, but believed. She has one piece of wisdom in response.
"The only thing we can know for sure is that nothing make sense."
She couldn't be more right.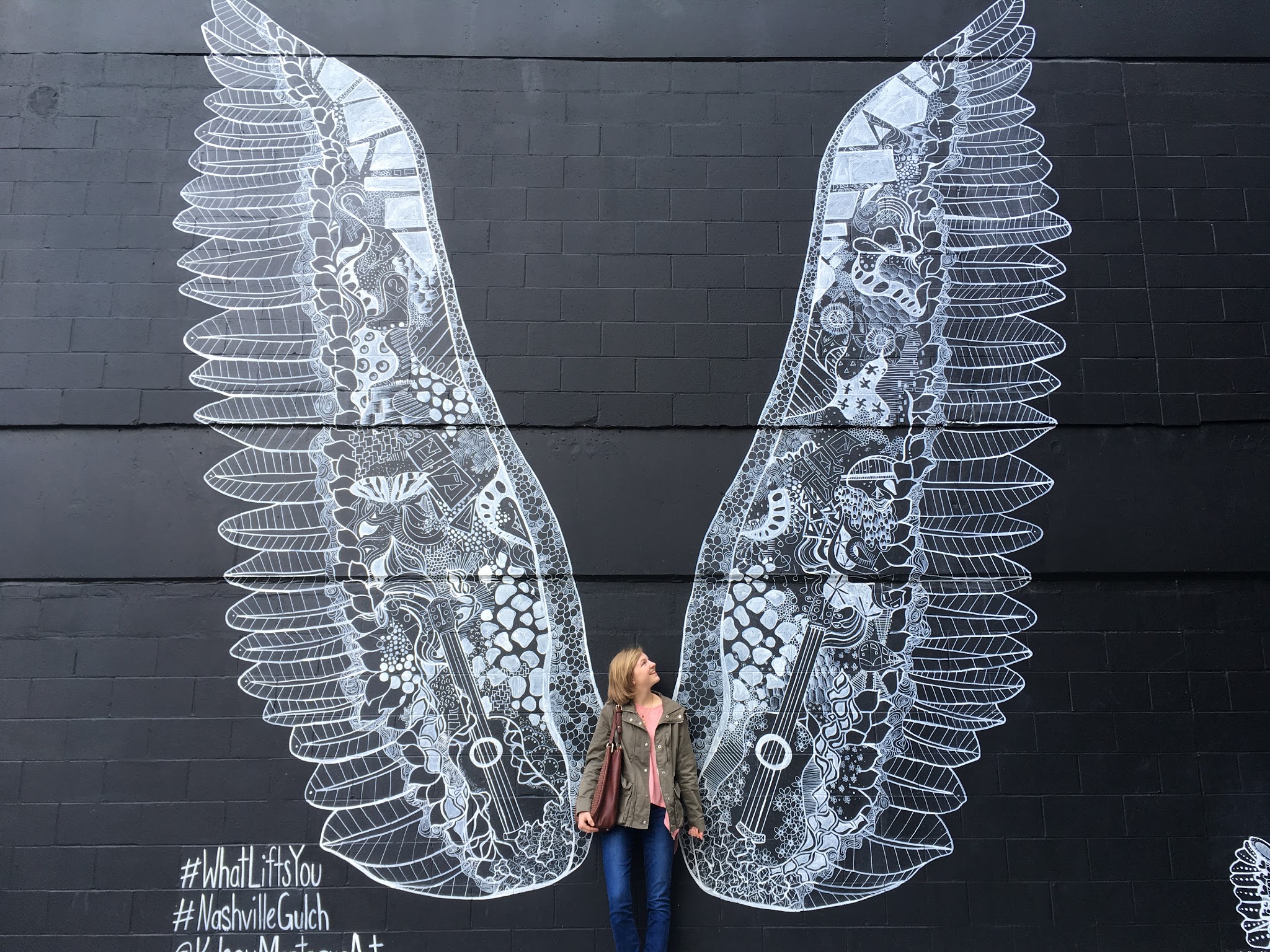 It doesn't make sense that I got to spend four years at Vanderbilt University. Me, five foot four and on the small side, with a laugh too loud and two left feet – from a high school in small town Indiana, a reader who became a writer, who loved flying but let fear control the cockpit. It doesn't make sense that I got to go here, got to walk this campus day after day, got to learn and live and love with these people in this place. Sure, I worked hard, but so do a lot of people. Why me, why here; how did I get this lucky? Nothing makes sense.
Another mentor, one of my closest friends, sits across the table from me at Starbucks. She has seen me through all four years at Vanderbilt, since I walked into NavsNight without a clue what I was doing and she became my Bible study leader, to this year, with a teaching job of her own and a sweet little house where, as always, we curled up and talked truth, Bibles open on her bed. We pull out our notebooks and she asks me to think all the way back to that first fall, and together we trace a timeline of the work God's done, the people He's pulled in and out of my path, the paths I never expected to set foot on that got me to where I am today. When we wind down, we have a page full of words declaring faithfulness, fullness and fruit that I never could have seen coming.
It doesn't make sense that so much could happen in four years, so many people and places, so many twists and turns. Every class I loved and hated, every stranger I sat next to who became a friend writing papers on my floor, my internship and study abroad and student teaching, my sorority and study and discipleship and devos. Why me, why them; how did I get this lucky? Nothing makes sense.
Scripture tells us that He has a plan; sometimes that feels like cavalier Christianity at this point, thrown about in every hymn and construed in every crafty canvas. It's not that it's not true, it's just something I think at times we know too well. It's one thing to believe there's a plan, but what in the world do you do when the plan makes no sense?
With both of my mentors, we talk through the logic and the lack thereof. We pore over Hebrews at Starbucks, remind ourselves that the purpose to this plan is never perfection, never success, never what we may believe it to be – the purpose is to be ever making us more like Christ. We pick apart the knots of our misunderstanding, plumped up on pillows – I am reminded that while we may never understand the what; our time is better spent walking with the Who, because His character is something we can trust the what to the better we get to know Him.
"It's scary," I say at one point. "I'm not used to it yet, and it feels almost like I'm doing it wrong. But I think things can not make sense, and I can be okay with that."
My mentor is the right balance of sassy and serious, and she shoots me a aha! look and laughs. "It's almost like you're growing! What?!"
She couldn't be more right.
Growth doesn't make sense, doesn't always feel good. It doesn't always fit our definition of what we should have, but it is always what we need. And the more I get to know God for God – not for what He expects or asks of me, but for who and how He is – the more I understand about how He's making me. And the more I get to know God for God, the more I know that the purpose of His plans is to pull us into love, to lavish love on us to the point where circumstances and challenges cannot change the way we turn that love over onto others.
Graduation is about growth. Everyone wants to know how where you've been got you to where you're going now.
How do I tell this story?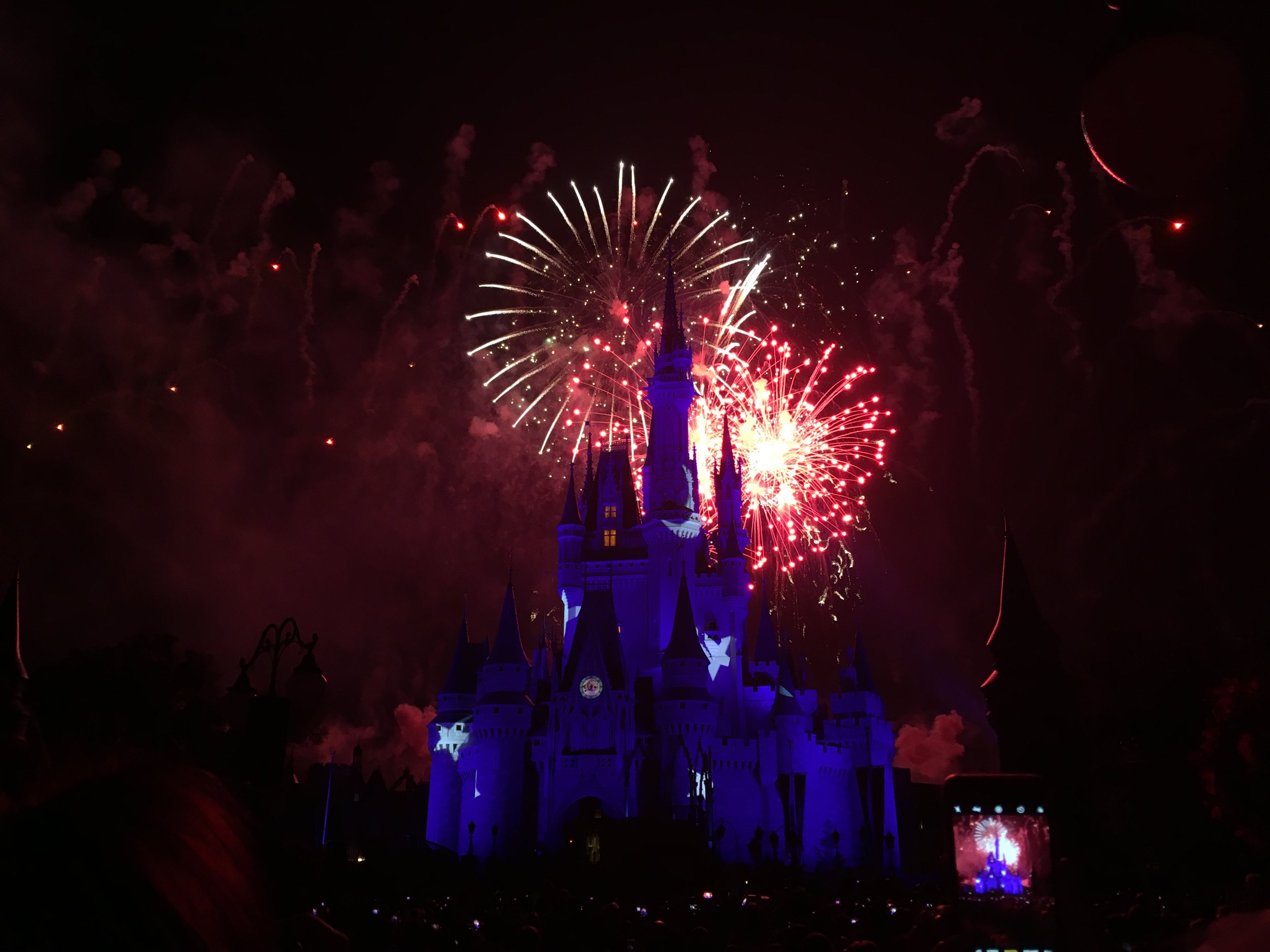 It's a Sunday night in April and I'm positive something dear to me is coming to an end, I'm exhausted by the prospect of Monday morning, I'm overwhelmed by the idea of approaching any or all of it, I toss and turn and try and fail to breathe deeply until it's 12am and I crawl out of bed, dial my mother's number, and cry until I can't catch my breath. It's dark and the world feels far away as she promises that I only have to make it through the next day, my roommate finds me on the floor in a panic and holds my hand while my mom prays over me in the dark from four states away. I feel broken, but I also feel beloved; shaken, but seen. I realize that this is not what I envisioned, that the perfect plan I had falling into place for myself is precisely what's pulling me back from being the person God's created me to be. I do make it through the next day, I do my best and I do it well. I go to an interview on my lunch break and successfully speak Spanish with a department chair and the principal and despite running on an odd combination of fear, faith and four hours of sleep, I'm offered a teaching position. I get the job, and there's no reason not to take it.
It's two weeks later and as soon as my plane touches back down in Nashville from a visit home, the air begins to change. My patience with my own plan is wearing thin and that's a good thing, because God's about to call me to step into faith in about eighteen different ways. Tuesday the sky looks like my spirit and I'm late to class and nothing is going my way. It's all sad songs on the radio, but I drive half an hour through the pouring rain to my favorite Starbucks in Nashville and I write until I have no more words and far more freedom. The rest of the week is hard but my people show up in more ways than I could have asked for or imagined. (I love them, I don't know what I did to deserve them, it doesn't make sense.) They fill my time with unicorn frappuccinos, surprise picnics at the park, watching the sun go down hand in hand, late night laughter and sparkly pink greeting cards. Then that Friday, in the middle of the school day, I get a phone call.
It's my mom. There's a box on the porch. It's from a fellowship office, for an award I applied for with zero hope I'd ever win. But I have, I've been offered an opportunity to study the Constitution for a summer at Georgetown plus the finances for two years of graduate school to pursue a master's degree in history. My dream for so long before other dreams crept over it and hid it under not-right-nows.
We keep it a secret from my extended family, that I'll be spending two years at the family alma mater, and we surprise them with the news in person that Friday night, after I've walked the stage and shaken the Chancellor's hand. It's one of my favorite memories because I still can't believe this is real, that I'm going to graduate school to do what I love, to live in a place that has my heart, as a Fellow for a program I dreamed wildly of being in and never imagined I would actually achieve. It doesn't make any sense.
But then again, neither does love.
And the biggest way I have grown in these four years is in learning to see everything that doesn't make sense through the lens of love. Because I know there is One who makes sense of it all when I cannot. And when it comes to His character, there will always be more to know, but it will always start with knowing love.