Let me tell you about La ESMA.
I have something to confess: I did not do my history homework when I came to Buenos Aires. In hindsight, this was a gross oversight, as physical space only became what it is by its history. The best way to understand what's going on around me here – everything from the current political state to the significance of the streets bearing the names of political leaders that I pass every day – is to see it through the historical context. And one of the more important pieces of this context is the last dictatorship, which held power from 1976 to 1983.
I had heard of the dictatorship, but I hadn't fully understood just how little time has passed – most of the people I cross paths with every day were living at the time. Shortly after we got here, they commemorated the 40th anniversary of the military coup as a día de la memoría – day of memory – of the injustices committed under their regime. The most well-known of these is the case of the desaparecidos – the "disappeared" – individuals who were accused of being a political or ideological threat to the military rule, including left-wing supporters, trade unionists, intellectuals and their families. The name is important, because while it was generally known that the government was involved, there were no arrests made, formal procedures followed, or explanations offered: the targeted individuals would simply disappear. An estimated 9,000 to 30,000 desaparecidos were usually taken to prisons where they were held indefinitely, tortured, interrogated, and eventually killed. Yesterday, I had the opportunity to visit one of those prisons: la ESMA – formerly known as la Escuela de Mecánica de la Armada, or in English, the Navy School of Mechanics. It was actually the largest clandestine detention center of its kind operating during the dictatorship. When I got home, before I could write this post, I spent hours online, reading everything from Wikipedia to contemporary articles to the above human rights report on the desaparecidos. It's a hard thing to write about; the brokenness of humanity is never more apparent than in these atrocities committed that turn my stomach and send my heart sinking to my shoes. But it's not the end of the story. Today, while it's still referred to as la ESMA, it's undergone a process of renovation to become a museum and is formally called "Espacio para la Memoria y para la Promoción y Defensa de los Derechos Humanos" – "space for the memory, promotion and defense of human rights." It lives up to its name.
You begin the tour with a video, projected floor-to-ceiling on three walls, that uses images and audio/video clips from the time period to lay out the historical context of the military dictatorship. Having worked in a museum last summer, I was immediately struck by the memorial's innovative use of technology and space to convey information as clearly and directly as possible. Every bit of space possible was used to tell the story of what occurred there, which itself reflected powerfully how the military regime, in the most twisted way, purposefully used every inch of the building economically to keep the clandestine detention center running. We walked up the stairs, past the first two floors, which were officers' quarters at the time, and arrived at the third floor.
The third floor was easily the most sobering place I have ever stood, where prisoners were kept chained and hooded after torture in an effort to dehumanize them, where pregnant women were forced to deliver children who would be illegally adopted that they would never see again. Glass panels lined the walls, filled with words that were too effective, that described too well the conditions of the space I was seeing, that made it very real how much suffering the same walls surrounding me had seen. As we walked from room to room, I started to notice how many different names I saw. Names of the women who gave birth, names of survivors along with their testimonials, names of those who protested publically and were disappeared permanently. Leading our tour of about ten students from my program, along with the guide for the larger group, was Evan's host father, Nestor, who had been imprisoned in la ESMA for eighteen days. The firsthand stories he had to add to what we were seeing, and the knowledge that he was able to carry on with his life outside of this place and the horrors he had seen and experienced here, made it even clearer to me that each of these individuals were just that. They had their own lives, their own interests, their own families, and their own stories. But there was a larger story being written, and their part in it drew their stories to converge within those walls that saw too much.
There is a reason that I chose to pursue a career in teaching U.S. history, and it has to do with stories. When I talk about my educational philosophy, I wax eloquently about the average American stories like Abraham Lincoln, like Alexander Hamilton, like Frederick Douglass, like pioneers who pushed the western frontier all the way to California, like members of the labor movements who fought for their rights in the streets and succeeded – people from all kinds of humble origins whose actions, little by little, created the world we know today. All I have ever wanted to tell my students is that they have the capability as ordinary individuals, no matter where they come from or what stories they carry, to utterly change the course of history. What I didn't ever stop to consider is that we live in a place where that is possible and not everyone does. Each person who was tortured, imprisoned and killed in this building – who was disappeared – had the same potential, but never the same opportunity. For those who protested publicly, who spoke out against the dictatorship, who defended their beliefs or worked for a cause or an ideology greater than themselves: their choice to change history was their choice to risk death, because the thing they were trying to change had more power than they did – as proved by the disappearance as well of those who were in the wrong place at the wrong time, who were falsely accused of opposition, or who were guilty by association. There is always a risk of failure when you step out and speak out; but what if that risk is not just failure, what if you are risking your humanity, your loved ones, your life?
Their risk and their stories absolutely changed history. They live on in these glass panels, in the work that the Madres de la Plaza del Mayo continue fighting for to this day, and in the knowledge that without the action of individuals, there would have been no restoration to democracy. They have no less value, but they were cut short so unnecessarily by something so outside of their control.
When I speak of stories changing history, I need to be careful how I share that with my students. Because at some points and some spaces in the timeline, changing history will not be the success story I have always spun it to be. What I want them to know now is that each story is valuable, each individual has an incredible capacity to create change, but that in this world, brokenness exists, life is not always considered valuable, and that capacity is part of a larger movement that we may not get to see. We have to have faith that something happens when we step out, that others are acting alongside us, that our stories are converging. And that because we acted, change won't stop. There is a story being written all the time, and we don't always have control over how ours fits into the bigger narrative, but we do have power over how it reads.
As we were leaving la ESMA, and thanking Nestor for sacrificing his comfort to return to this place to share its story and its consequences with us, he said something along this same vein that struck me: "There is always something that every one can do." That is what I want my students to take away from stories of success as well as stories of suffering: there is always something that they can do. And that's the memory I will take with me when I think of la ESMA, that's why I am passionate about history and about education: there is always something I can do.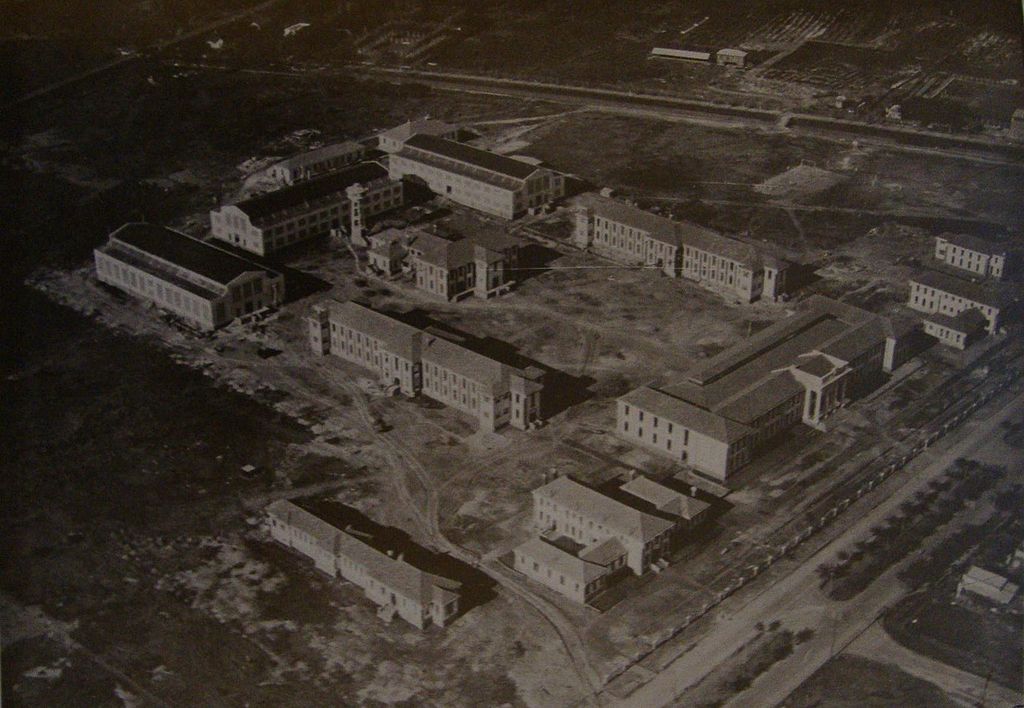 I didn't actually take any pictures of my own, so here are a couple for context. (Credit)