Let me tell you about my Christmas.
This is joy. I stand on the sideline, not really sure of where the air in my lungs came from or how it got there, but holding it, harnessing it, hurling it into infinity as my shrill sound joins the cacophonous chord of the rest of the band. The fans are on their feet, my friends are at my side, and fierce joy tears through me. Nothing can compare to this moment, it shines sharp enough to cut the fog of time to pieces when I look back on it down the road. Too soon, but not soon enough for my lungs, the note is cutoff and we cheer. I walk away from my last performance, and my eyes are bright, with pride and maybe, tears.
This is hope. My eyes are bright, in the pane of the airplane window. I squint past their dim reflection to the flash of light I caught on the horizon, my forehead pressed against the glass. Lightening spiderwebs across the sky in the distance, illuminating mountainous clouds as we fly parallel, closer and closer. My view improves with every moment, and I know they're slipping by too fast: just as they get better, soon enough they'll be gone. I stifle a yawn, but I won't miss this, not yet. I watch the lightening strike again and again, watch it writhe across the sky, crack it wide open; watch it spread through the clouds, a muted, fleeting flash. I think of flying home, to family and future, to finishing one chapter and falling fast into another without knowing much of what to expect. I think of where I've been and where I'm going. I think of how my God is big enough and bold enough to shoot lightening through the sky, and how good and gracious and giving He is to not keep it to himself, to give me a show on my way home. I smile, and snuggle deeper into my stiff, narrow seat.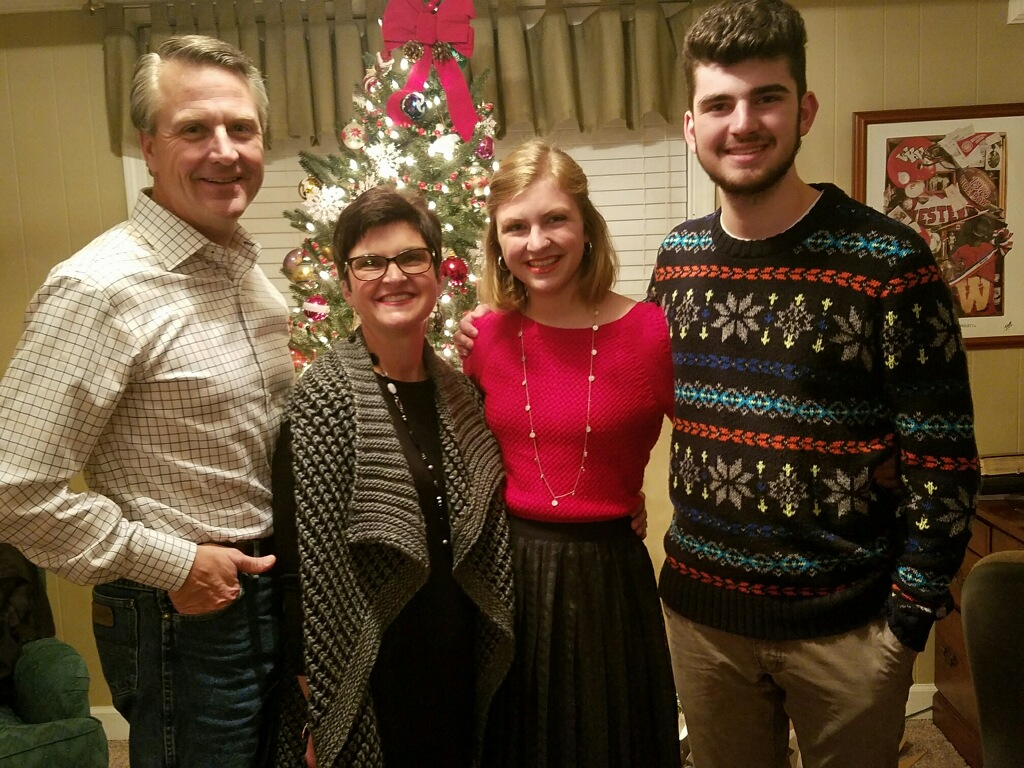 This is peace. I'm snuggled in a high-backed armchair in my grandparents' living room, with a book on my lap, hot tea in my hand, and a roaring fire at my back. Football's on the television, no one's really watching; we've all taken up positions in various states of relaxed, on couches, chairs and cushions, and we pay no attention to the sound of sports on low, lost in whatever we're reading and throwing the odd comment to another across the way. We play Rook, four of us, and despite the fact that half the time I have a hand like a foot and not a clue what I'm doing, Grandaddy and I set them twice and win the game. We laugh and high-five, then move the chairs back, bring some fudge in from the kitchen, and return to our previous positions, this time, with the news and a dog snoring as the backdrop for the living room to live on. I curl up in my chair and close my eyes.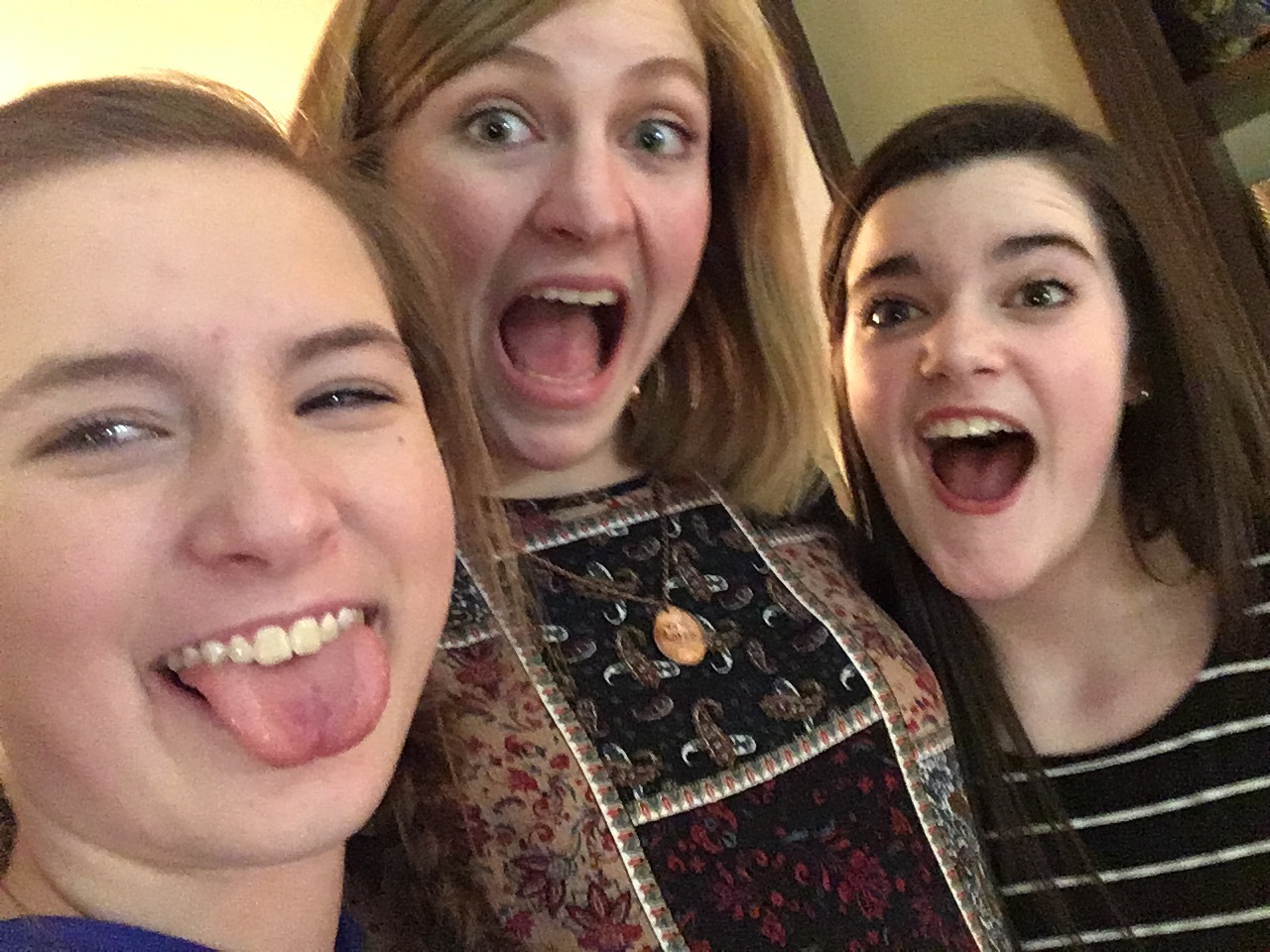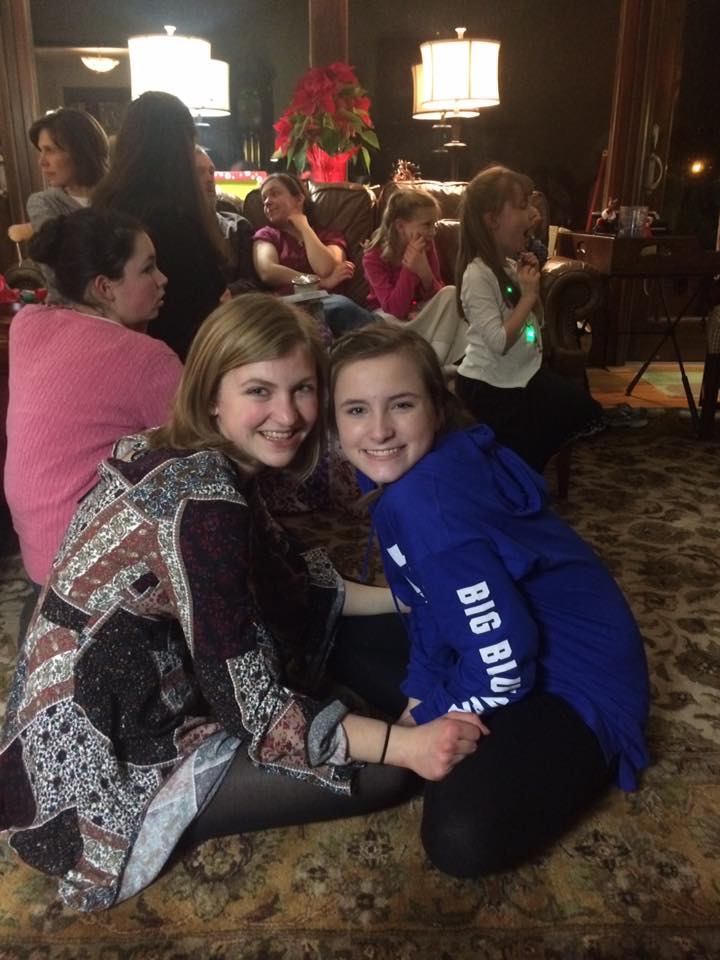 This is love. I close my eyes, and I'm eight years old again, dressed in my best for the Christmas Eve service. We sing from a blue hymnal, I hold my very own candle as we sing "Silent Night," a circle of twinkling spheres throwing shadows on the sloping ceilings of the sanctuary. The next morning, I wake up first and dart downstairs to see everyone's presents from Santa, neatly arranged by our stockings at the foot of the brick hearth. I smell my Granhannah's cinnamon rolls, I take a toy from my pile and make my way upstairs, and we talk while she bakes, or lets me help her roll the sticky dough into shape. I open my eyes and give myself one more glance in the mirror on my way out the door. The same sloping wooden beams still support the sanctuary as we sing from the same blue hymnals. Five days later, my sixteen cousins and all the aunts and uncles shepherding them will flood my Grandaddy's house, and we'll stack food on every available surface, with a person in every open seat. The whole house will shake with laughter, and the only silence will come just before we eat, when we all join hands, the thirty-something, forty of us, and we pray.
Because Christmas is the coming of our Lord, of my Jesus. Christmas is about the hope, joy, peace, and love He brought to the table when He was laid in the manger. But Christmas is also the hundreds of memories that surround the day itself, and they are what immortalize that thrill of hope, that weary world rejoicing, that law of love and gospel of peace.
I hope your heart was full of gladness, and the peace that covered sadness. I hope your joy was overflowing, and your many blessings growing. I hope you had the time you've longed for, with the people that you love. And I hope you know that even if you felt none of that this Christmas, you are loved, and this holiday marks the day He came for you. I hope you had a merry Christmas.